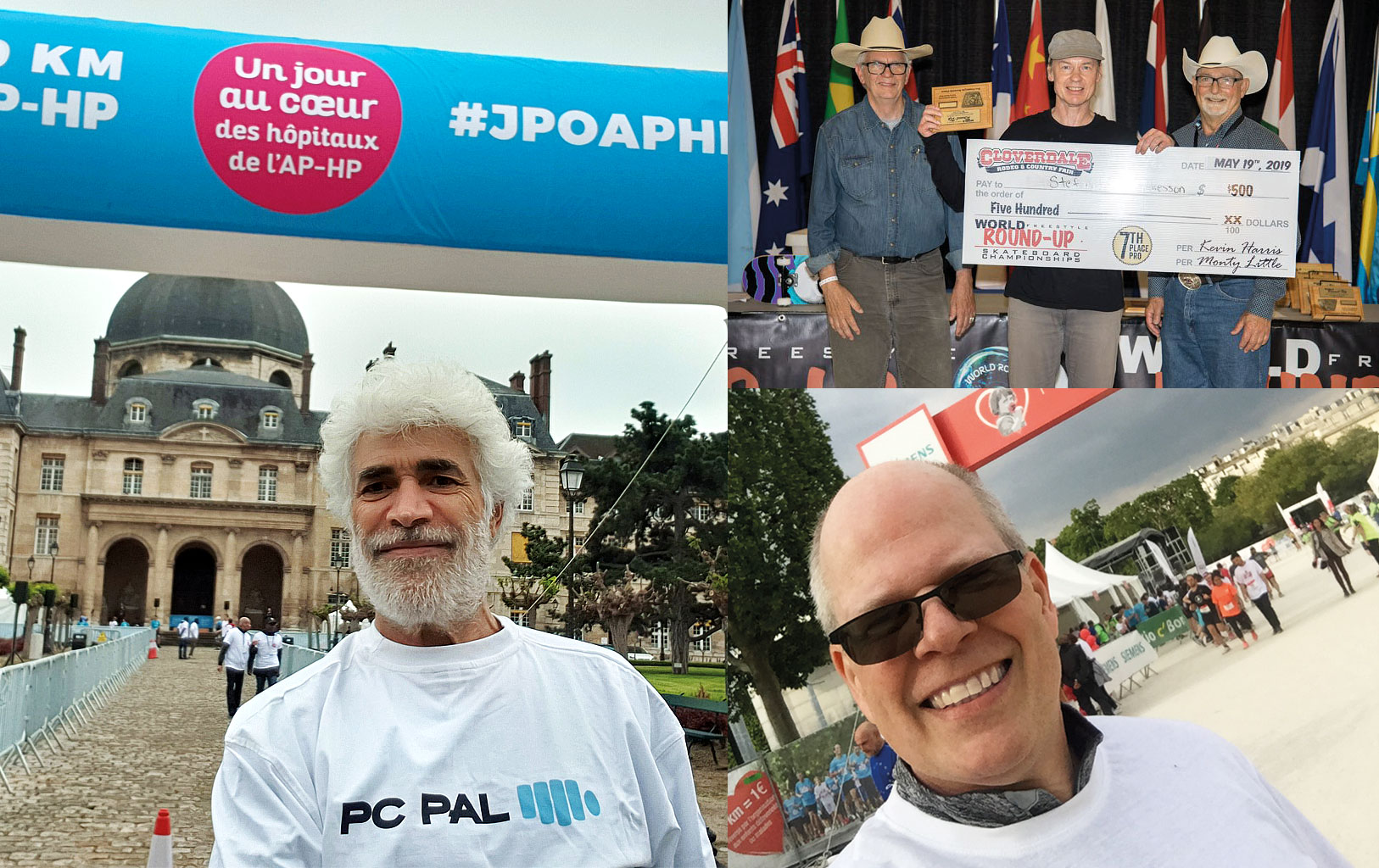 The public health service of Paris (AP-HP), and also one of PC PAL's customers with GrowthXP for growth monitoring, late May organized a 10 km race. Abdel Halit found this an excellent opportunity put himself under some pressure and pulled on the PC PAL t-shirt to represent us.
No Finish Line is a five day event in Paris where participants aggregate kilometers by running or walking around a set course at Champs de Mars next to the Eiffel tower – with no Finish line. Each lap just adds to a personal counter and also the overall counter for the benefit of two humanitarian associations. For every kilometer the sponsor Siemens gives 1 euro to charity. More than 10 000 participants contributed to a total of 136 000 kilometers. PC PAL's managing directory Jani Söderhäll contributed some 21 kilometers. "It's less than the 40 kilometers I made last year, but still honorable as I could only participate one of the days." he said. "I'll do better next year".
While Abdel and Jani could compete near home, Stefan "Lillis" Åkesson travelled to Vancouver, Canada for the 8th Annual World Round-Up Skateboarding Championships. The former World freestyle Champion performed two flawless 95 second runs and placed 7th in the Pro category against the elite of the world. Lillis has probably been competing more than any other freestyler over his long professional career. His endless motivation, magazines and websites has kept the motivation going in the community. Although it's not an official discipline, freestyle may get a few minutes of international TV coverage at the time of the Tokyo Olympics as some of the best up-and-coming freestylers are from Japan.