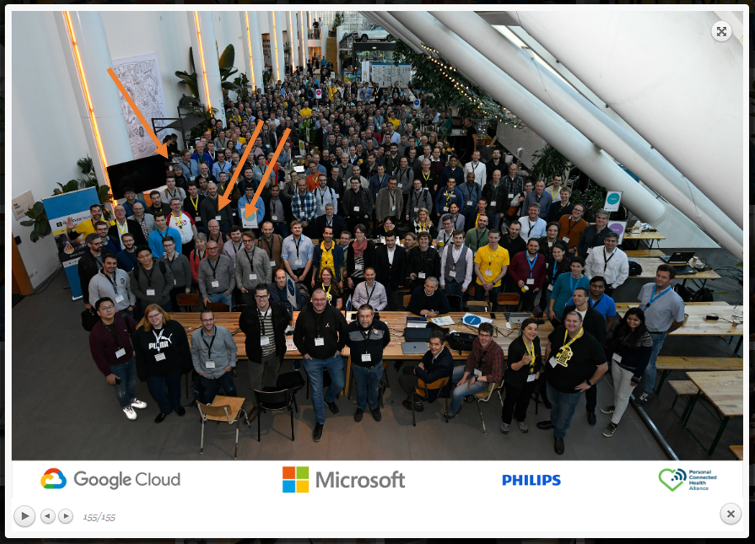 Here we are at the FHIR Dev Days in Amsterdam!
Patrice, Marius and Jani in the crowd. Also, in the front row first one from the left FHIR Product Director at HL7, Graham Grieve.
It was a good opportunity to meet other developers and discuss interoperability and exchange ideas. See you all in November again!